We're back with some of our favourite classic caps! We offer a wide selection from 100% cotton, to wool, to mesh and more! With our code you can save 10% off the five specially selected products. All you need to do is enter what you want to purchase, and the code WEEKLYSPECIAL to your shopping cart. If any of the products on sale are in your cart, they will automatically be discounted by 10%! What a steal, considering we already offer bulk pricing! So the more you buy the more you save, and with Weekly Specials you can save a lot!
Here are a few from this week's picks:
CT6333 Peached Cotton Twill Cap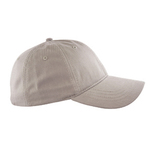 CT6230 The U-Visor Chino Twill Cap

Like what you see? Check the rest of the caps in our sale section or click here!
Recent Posts
Valentine's Day is coming up. Send your loved ones our AC1010 Acrylic Knit Toque with custom embroid …

Start the new year strong by upgrading your toque collection. We have a wide selection of soft toque …

Made with Premium Fleece, the AC2680 Acrylic Cuff Toque in Black is a winter must-have. Whether you …